Chicks With Sticks is a golf community and lifestyle brand in the United Arab Emirates. It was founded by avid golfer and Irish primary school teacher, Jenny Hennessy. When Jenny moved to Dubai in September 2020 she quickly identified a gap in the market for a social golf community, ultimately aimed at young working professionals in the expat community. Her vision was to create affordable group golf lessons in a fun, relaxed and social setting.

"I was at a party at Topgolf with the one and only Sujjan Singh back in January 2021. For those of you who don't know Sujjan, he is by far the most popular coach amongst the Chicks With Sticks ladies! On this night at Topgolf I told Sujjan about my vision to create a social golf community. After that late night conversation, Sujjan kept me accountable and encouraged me to bring the ladies to his place of work, the Claude Harmon III Performance Golf Academy at The Els Club. After much hesitation, I decided to take the leap of faith and just go for it. 30 ladies turned up to our inaugural Chicks
With Sticks meet up in March 2021. By May 2021 we had 90 ladies attending our weekly golf lessons and by that September we had doubled in size again."
Since being founded, Chicks With Sticks has introduced hundreds of newcomers to the support across our two locations at The Els Club in Dubai and Abu Dhabi Golf Club. Plans to expand to more locations and other Emirates are already in the works. The best is yet to come!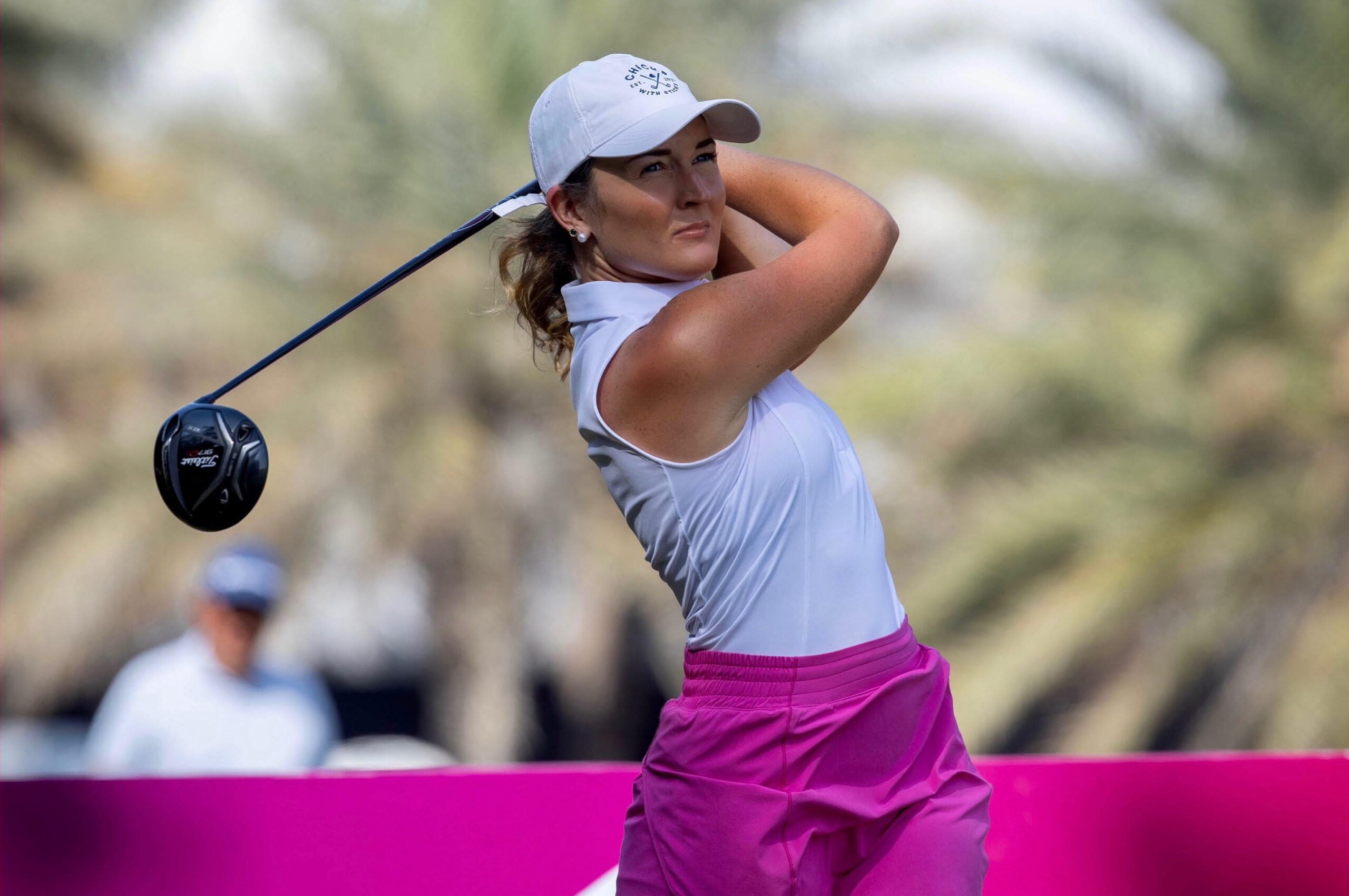 Subscribe to our Newsletter!
Stay up to date with the latest news in Golf, Special Events, and Promotions by subscribing below!